Đây là những gì còn sót lại của một người máy.
Cánh tay trái đã đứt lìa khỏi vai. Tay bên phải uốn cong một cách không tự nhiên. Phần thân dưới, đã bị mất. Từ bụng của nó, tràn ra một mớ lộn xộn các ống dây và cơ quan.
Ngay từ lúc mới nhìn, con robot này trông chẳng khác gì một mớ rác. Nhưng trước đây, nó đã từng vui vẻ sống, phục vụ cho một gia đình và được chủ yêu thương.
HRM021-α, tên đăng kí của nó là Iris Rain Umberlla.
Dựa trên những dữ liệu còn sót lại trong mạch trí tuệ của HRM021-α, những đoạn ghi chép sau đây được dựng lại bởi Ralph Ciel, phòng thí nghiệm về robot, đại học Oval.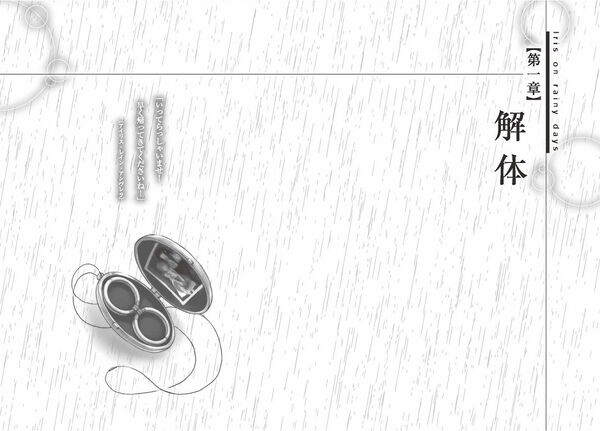 Ad blocker interference detected!
Wikia is a free-to-use site that makes money from advertising. We have a modified experience for viewers using ad blockers

Wikia is not accessible if you've made further modifications. Remove the custom ad blocker rule(s) and the page will load as expected.